Who We Are
At Grace Bible Church
Grace Bible Church
Exist for
Restoring broken lives through
the
Power of the Gospel
and Prayer.

"Worship God, follow the Word, and evangelize our community."
We have spread the love of Christ
in the town of Berwyn, Illinois and beyond,
since 1919.
Pastor
Angel R. Feliciano serves as the interim Pastor at Grace Bible Church. Since 2012, he has been serving in full-time vocational ministry discipling men seeking to live a transformed life in Christ Jesus.
He is a student at Moody Bible Institute in Chicago. Angel is pursuing his degree in Ministry Leadership and has five years of training for the Pastorate at New Jerusalem Baptist Church in Chicago. He also currently serves as Evening Superintendent at the Pacific Garden Mission, where he oversees all the ministries and activities during the evening hours. He has five children, and is married to his beautiful wife, Karlyn.
Angel loves helping people discover the riches and blessings in the Lord Jesus by guiding them to become fully functioning followers of Christ.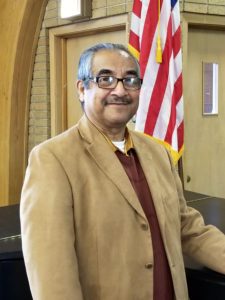 Jose Ramirez has been serving Grace for over 10 years. He is the father of 7 children and a devoted husband to his wife Martha. Jose has a passion to serve and evangelize to everyone he meets.
Deacon
Cris Colon has been serving faithfully at Grace since 2012. He is a proud father of 3 young men Cris Jr, Daniel and Brandon Colon. He has been with his beautiful wife Patricia since 1983.
Together they trust in the Lord and serve him in all things.
Proverbs 27:17

As iron sharpens iron,

so one person sharpens another