Who We Are
At Grace Bible Church
Grace Bible Church exists to "worship God, follow the word, and evangelize our community." We have spread the love of Christ in the town of Berwyn for over 70 years. We started as Berwyn Bible Church, eventually merging with Community Bible Church to form Grace Bible Church.
Pastor
Pastor Ivan came to know the Lord at the age of 19 while sitting in Cook County Jail for a crime he did not commit. He was eventually found innocent and felt the Lord leading him to enter full-time ministry. This desire led him to Calvary Bible College where he received a B.A. in Pastoral Studies. At the end of his time at Calvary, Ivan received a call to Grace Bible Church. He is a graduate at Moody Theological Seminary receiving his Masters in Ministry. He has been faithfully serving the body here for over 13 years.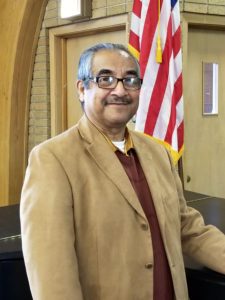 Jose Ramirez has been serving with his son Ivan at Grace for over 10 years. He is the father of 7 children and a devoted husband to his wife Martha. Jose has a passion to serve and evangelize to everyone he meets.
Deacon